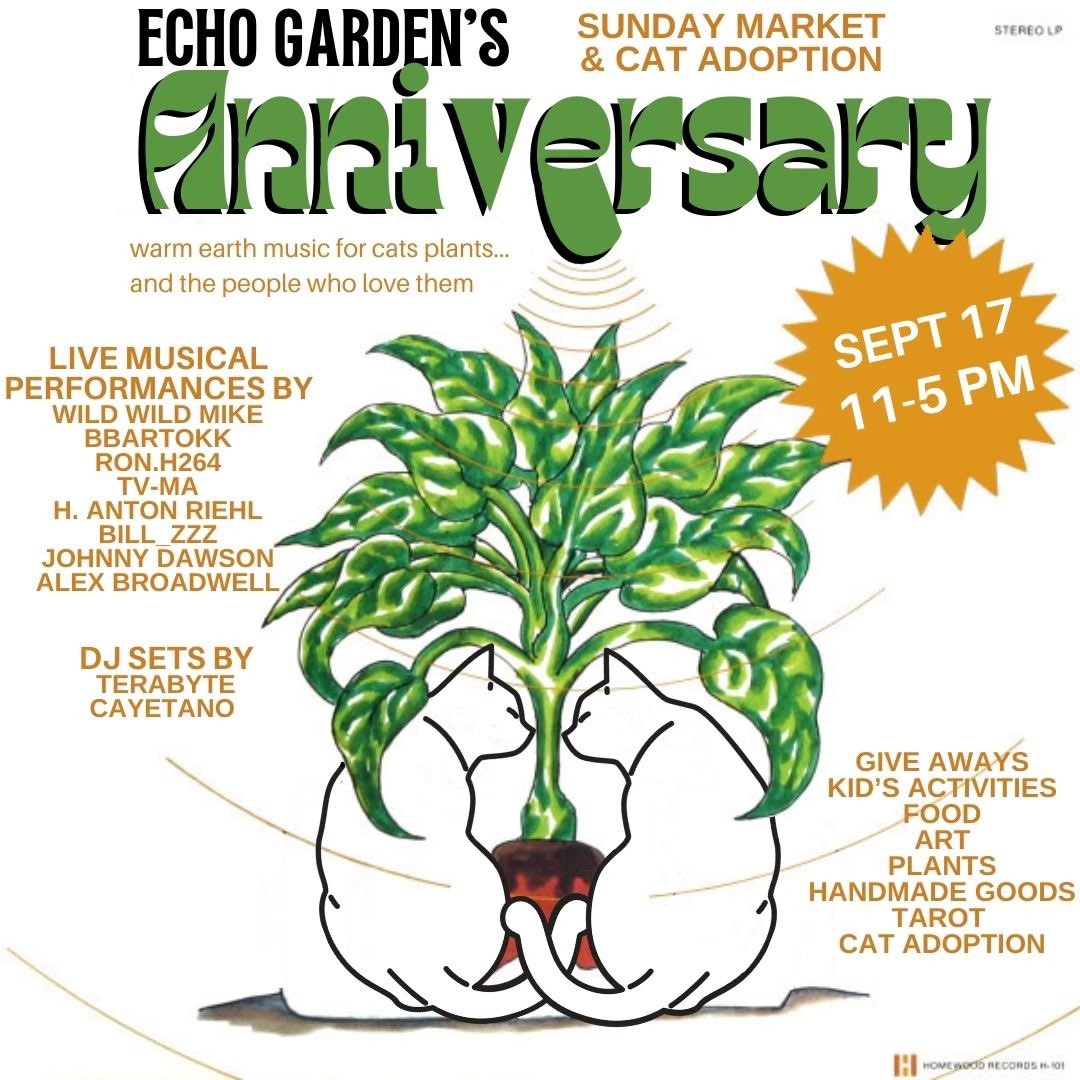 Last Minute Show This Sunday 9/17 in Eagle Rock!
I'm playing Echo Garden's Anniversary & Cat Adoption event at 1pm this Sunday the 17th.
I really feel like I've hit the big time with this one as I'll have an audience of mostly cats. It'll be a gentler set from me because of said cat audience.
Stop by & adopt a cat or plant!